WITH THE FUTURE IN SIGHT

Alyko Medical AB is a Nordic innovative medtech company within the healtcare sector. We are present in Sweden, Norway, Denmark and Finland.

With Heart, Commitment and
Creativity it is our ambition to become your partner within the areas of Ophthalmology & Cardiology.
Implantable Collamer Lens - a phakic IOL instead of LASIK or PRK. The method
is reversible and fits all types of refractive corrections.

For more information: Visian ICL
AddOn Sulcus lens
from 1stQ
Our new product from the german manufacturer 1stQ. A sulcus lens which can be used as a compliment after cataract surgery for optimal and natural results.

See the movie below or read more: Add On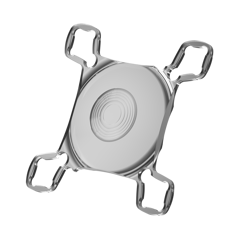 AddOn is a lens developed for Pseudophakic eyes. With a unique design it is perfect for sulcus placement.
With its squared shape it will not get stuck in the iris.
The 4 flexible haptic ears will fit most sulcus sizes and shapes.
Very low risk for toric rotation through a 4-point positioning.
Through its convex-concave design it will avoid lens touch.
The next generation Sulcus lenses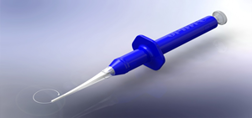 RingJect is a preloaded Capsulor Tension Ring (CTR) with unique properties:
Rotation selection: it can be rotated both with the clock and against for the surgeon to decide where to place the ring in the capsule.
EASIER: longer and thinner tip
SAFER: unique form pressed and more flexible material for less capsule tension.
QUICK DELIVERY: available in stock in 13/11 and 12/11 sizes