NEW SULCUS LENS FOR PSEUDOPHAKIC EYES - AddOn from 1stQ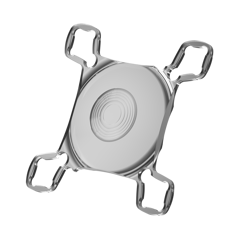 AddOn is a lens developed for Pseudophakic eyes. With a unique design it is perfect for sulcus placement.
With its squared shape it will not get stuck in the iris.
The 4 flexible haptic ears will fit most sulcus sizes and shapes.
Very low risk for toric rotation through a 4-point positioning.
Through its convex-concave design it will avoid lens touch.
The next generation Sulcus lenses